Compliance Information
Regulatory Compliance has never been as critical as it is in today's healthcare environment. Stakeholders in the healthcare industry would unanimously agree with the understatement "the world of compliance is changing". MRIoA is approaching recent compliance developments with innovation and flexibility, both in our processes and our products as we continue to stay abreast of the legislative changes and new regulations. The Regulatory Compliance Program proactively tracks applicable state and federal laws and regulations and identifies and resolves issues to ensure MRIoA's compliance.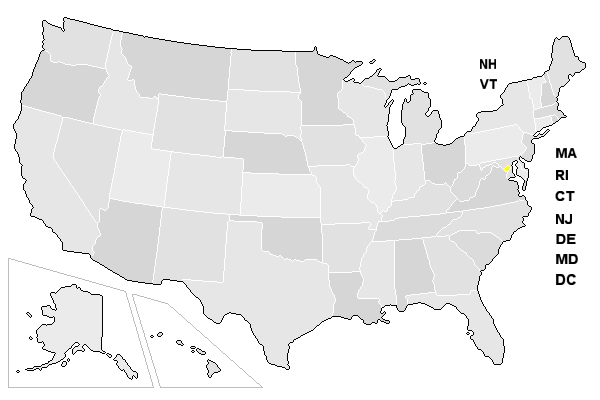 The scope of MRIoA's organization-wide compliance program includes:
State Licensures
Corporate
Utilization review


MRIoA is licensed in the 31 states which require it

IRO


MRIoA is licensed or actively pursuing licensure in all states in which it is required
Training
HIPAA
Code of Conduct
Confidentiality
Security
Conflict of Interest
URAC
Fraud, Waste and Abuse
Corporate Policy and Procedures
Comprehensive manual translating external standards into organizational documents
Reviewed and updated at least annually
Oversight
Monitoring and auditing of internal operations
Client Oversight audits
Medical Director licensures
Facilitates state licensures as required
Legal affairs
Oversight of legal concerns (record requests, release of information, reviewer deposition, etc.)
Coordination with Medical Director and/or legal counsel
Accreditations, Certifications and Memberships
URAC* Accreditations since 2001

Health Utilization Management (HUM)
Independent Review Organization (IRO)

NCQA** Certified 2006 - Fall 2012, again in 2013
SSAE 16*** Certification since early 2012
NAIRO**** membership
*URAC is a non-profit independent accrediting agency that is well-known as a leader in promoting health care quality. Organizations that obtain accreditation demonstrate a commitment to quality and excellence with consistent compliance with best practices.
**NCQA is a non-profit organization dedicated to improving health care quality. The NCQA seal is a widely recognized symbol of quality.
***SSAE 16 (Statement on Standards for Attestation Engagements No. 16) is an auditing standard that replaces the SAS 70. This third party audit is used to document and report the operating effectiveness over time of the control objectives. MRIoA's control objectives pertain to maintaining a high level of information security. MRIoA sought this certification to demonstrate our commitment to security and the protection of our clients' data.
****NAIRO (National Association of Independent Review Organizations) is a national trade association comprised of URAC accredited IROs whose primary mission is to protect the integrity of the independent review process.

Request Information
Want additional information? We're happy to provide sample review reports, sample quality reports, and answers to any questions you may have.
"The timeliness and thoroughness of the review is outstanding."