UM solutions for Health Plans
With evolving state regulatory requirements and broad federal programs such as the ACA, we continue to provide our clients with the products and services necessary as they meet existing and future claims challenges. Our reviews are thoroughly researched, summarized and supported to help claims personnel reach sound decisions.
MRIoA is dedicated to providing the highest level of quality and customer service to our group health clients. As a result, we implemented a department which consists of several teams dedicated to specific clients. Each team has dedicated analysts from our Case Review department managing cases for a small number of clients. This system ensures each case is handled by an analyst who is fully aware of every client specific need. Our clients appreciate they can call an analyst, who knows them by name, and discuss any question they have about their case.
Appeal Product Value Pillars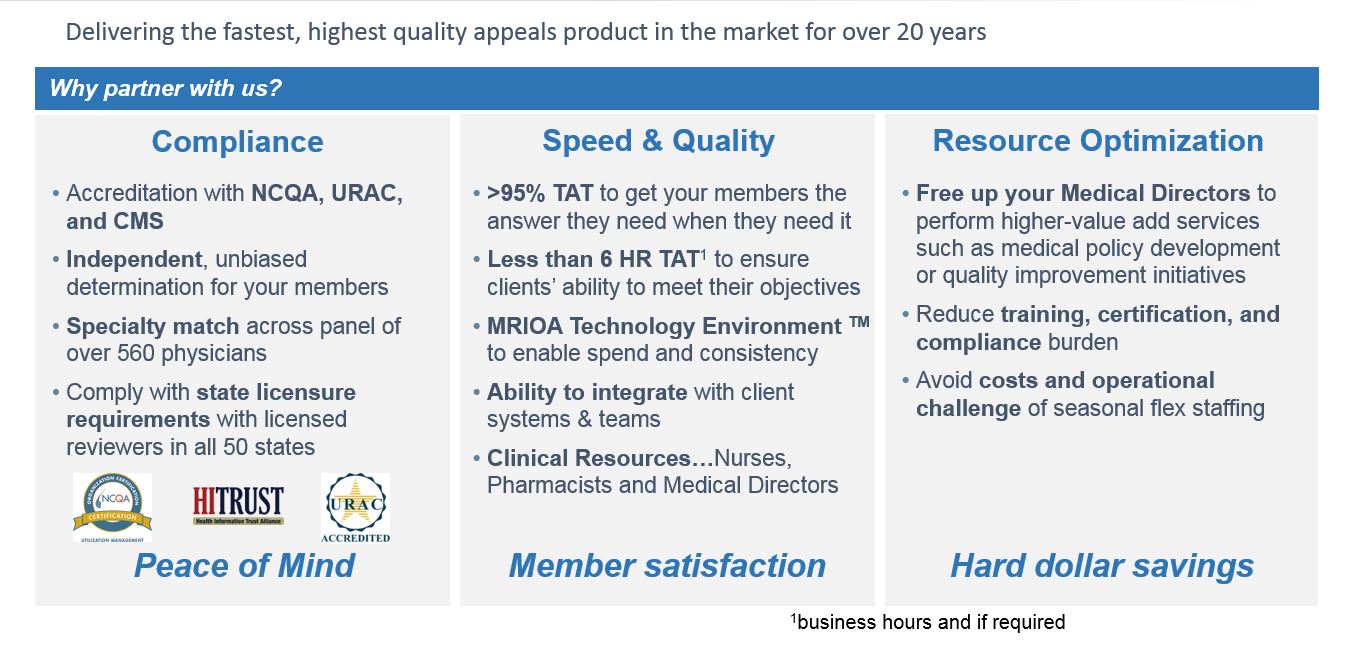 Detailed review of submitted records with written summary including discussion, clinical rationale and references
Review done by a board-certified specialist; all reviews are audited by our clinical team, ensuring high quality
Topics include medical necessity, experimental procedures, quality of care, coding & fee analysis, plan language, and many more
Summary/Summary
Plus Review
Abbreviated format provides a high quality, economical review
Specialties include Chiropractic, Physical Therapy, Occupational Therapy, Speech Therapy, Massage Therapy, Acupuncture, and Podiatry
Review of necessity for simple dental treatments
More complex procedures will be referred to a specialist
General Information Review
Thorough, evidence based reviews of most medical topics
Not patient specific
Medical Director Oversight
MRIoA Medical Directors assist in providing guidance and oversight for your claims review & UM processes.
Expedited services available for an additional fee. Phone consultation available upon request.

Health Appeal Blinded Case Study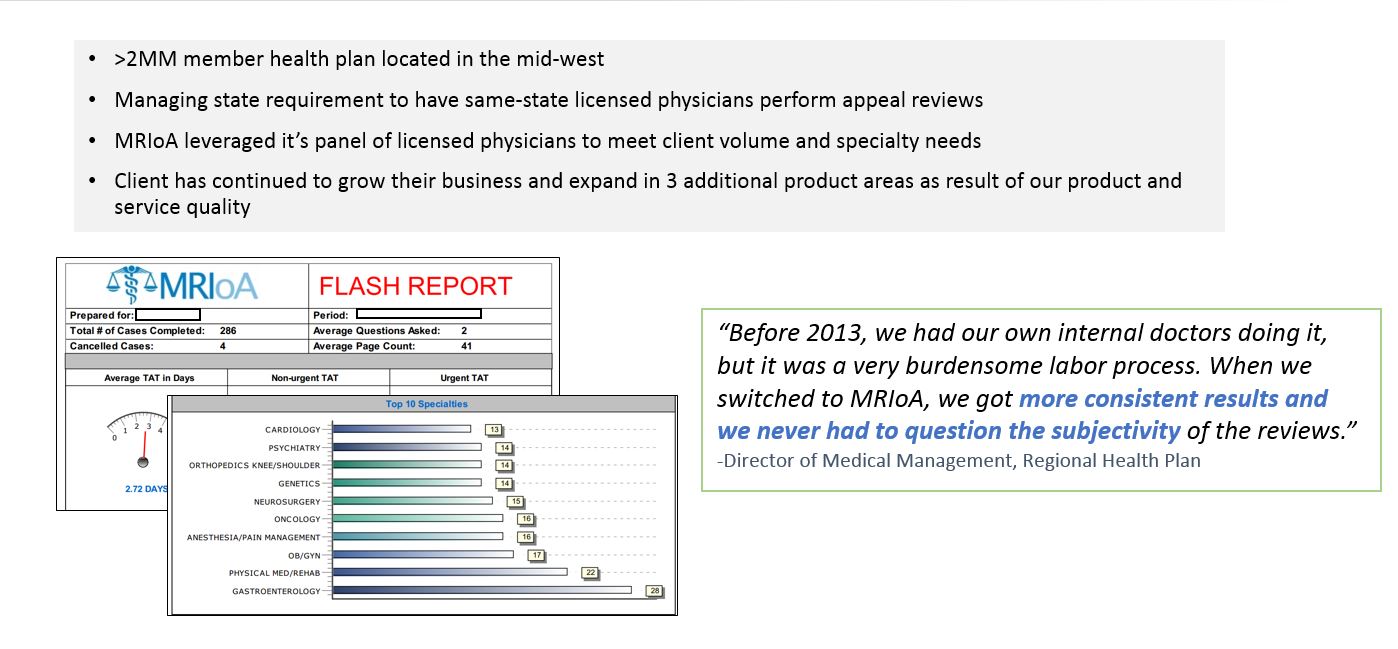 Learn more about MRIoA's UM solutions for health plans
To learn more please contact:
Contact MRIoA
1.800.654.2422
marketing@mrioa.com
account.management@mrioa.com
Experience MRIoA's Service