UM for Third Party Administrators
MRIoA offers services to assist with all phases of your Utilization Management (UM) programs. Our Nurses and Medical Directors can work in tandem with your internal resources to assist with overflow, or support specific needs in your UM program.
Utilization Review Services
We provide utilization management (UM) services and support to a number of health plans nationwide. MRIoA has the clinical resources in place to seamlessly integrate into your UM program. Cases can be sent via the MRIoA web portal, ClientTools, or we can pull cases from our clients' system. We offer sleep, behavioral health, emergent care, & musculoskeletal services.
Licensed nurses

Initial service requests, retrospective cases & prior authorizations


24 hour turnaround time available; Same Day for an additional fee

Reviews can be completed in clients system

(based on monthly case volume)

Based on client needs, MD services can be completed if RN is not able to approve
Board Certified Physicians

Medical Necessity & Experimental Procedures

Decisions based on criteria or plan language

24 hour turnaround time available; Same Day for an additional fee

Reviews can be completed in clients system

(based on monthly case volume)

Based on client needs, RN services can be completed prior to MD
Nurse Review Value Pillars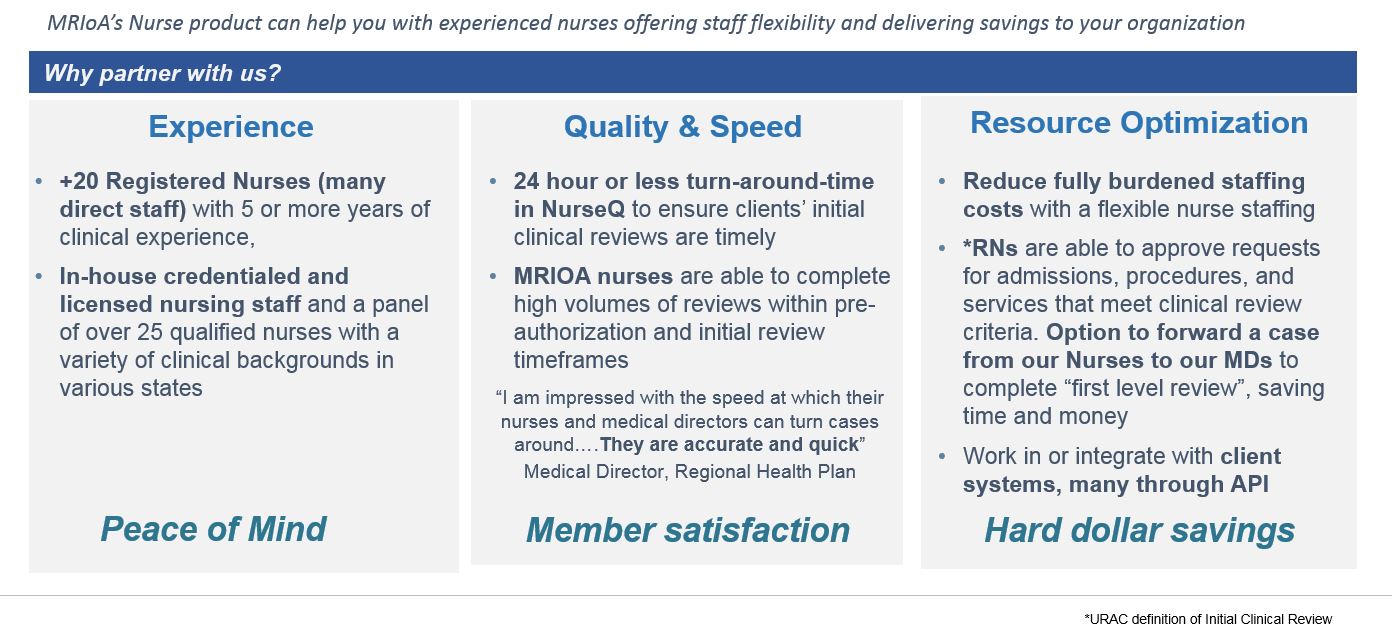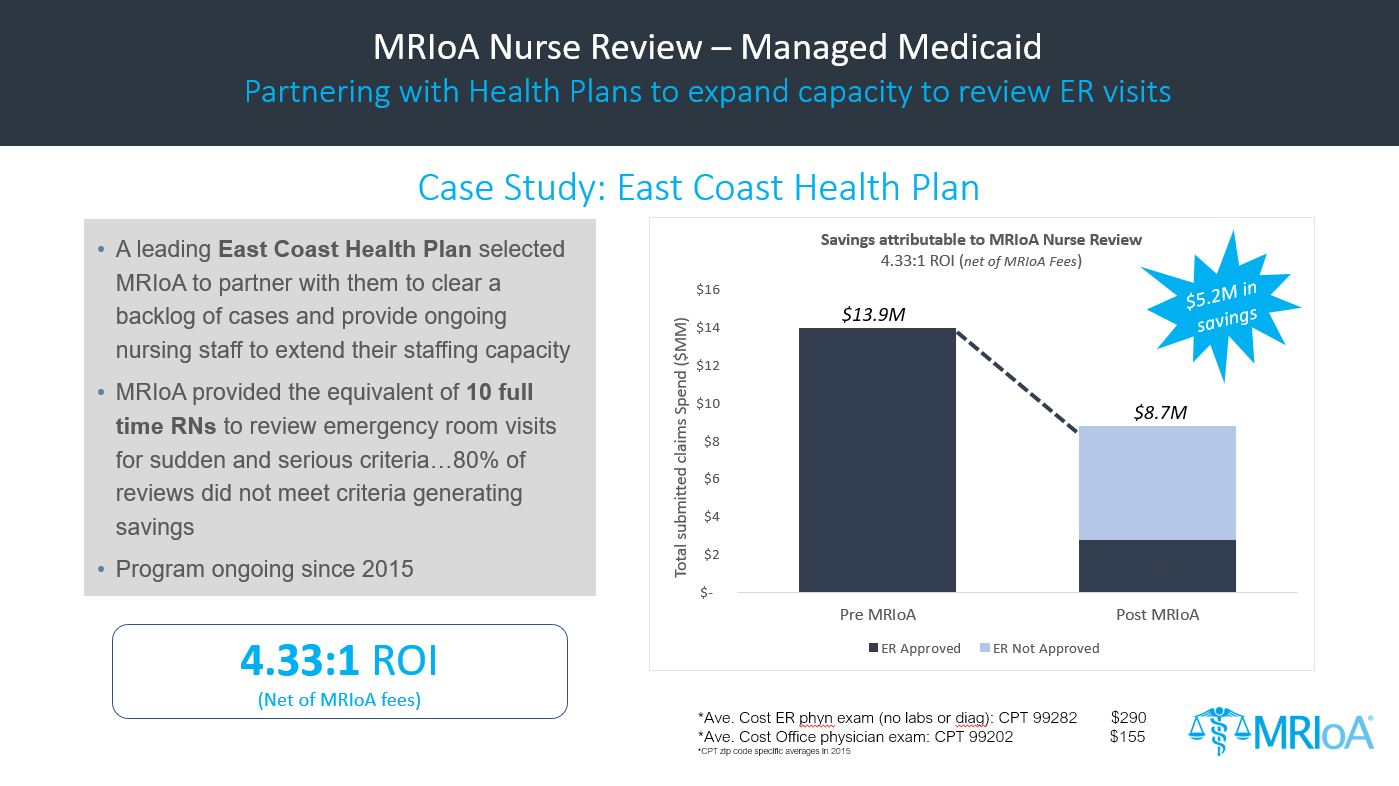 Learn about MRIoA's TPA solutions
To learn more please contact:
Contact MRIoA
1.800.654.2422
marketing@mrioa.com
account.management@mrioa.com

Request Information