Medical Review Institute of America, LLC
MRIoA utilizes a nationwide network of board-certified physician specialists and professionals in all specialties and sub-specialties of medicine. MRIoA also has reviewers and medical directors licensed in all states where required, offering among the most extensive same-state reviewer resources available from an external review organization.
We care about what we do
Our True Passion
MRIoA's goal is to render a professional, independent and unbiased opinion to assist our clients with their adjudication challenges or to provide an external source to comply with ERISA/DOL or state laws.
MRIoA has provided state-level external review in many states since 2001. MRIoA is also contracted with hundreds of clients to offer Federal External Review under the ACA.
A long standing commitment
We set the Standard
Medical Review Institute of America, LLC (MRIoA) was founded in 1983. Today MRIoA is an industry leader in providing external review resources for clients nationwide. MRIoA provides review of medical, dental, behavioral health, pharmacy, vision, and workers' compensation for insurance carriers, employers, TPAs, self- administered union groups, pharmacy benefit managers, consultants and departments of insurance nationwide.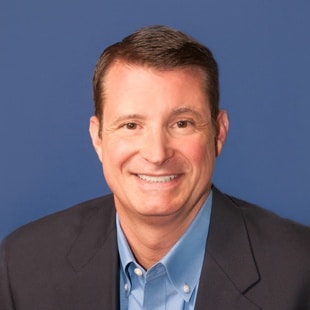 Ron attended North Central College in Chicago for liberal arts and then the University of Minnesota for Mechanical Engineering. He began his career in New York with the Westinghouse Electric Corporation in Application & Sales then joined GE Electrical Distribution and Controls in Technical Sales and Marketing, followed by assignments as the GM Global Corporate Accounts and District Sales and Marketing Manager. He went on to join the American Superconductor Corporation as the Global General Manager, Business Development. Two years later, he returned to GE in the Healthcare business, and for over 19 years at GE held roles such as VP of Marketing for the Global Services business, GM Consulting Services, VP of Quality Operations as well as VP in GE Surgery. Following GE, Ron transitioned to lead the Global eCOA Clinical Trials Business for ERT as the Executive Vice President and Product Line Executive prior to joining MRIoA.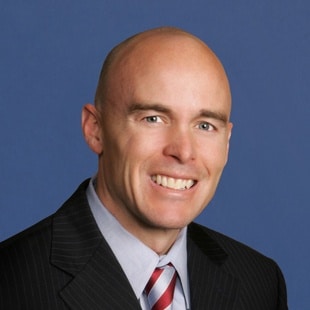 Bill joined MRIoA in 1992 while a college student at the University of Utah. His first job with MRIoA was as the company courier delivering medical files to physicians who at that time were primarily located in the Salt Lake Valley. In 1996, after graduation, he left the company and joined a national firm as a sales representative and was quickly promoted to sales manager after reaching presidents club his first year in sales. He was later promoted to branch manager. This company gave him the exposure of working for a large national firm in multiple markets.
In 2001 Bill returned to MRIoA as a national marketing representative with the primary responsibility of growing the company business. He is credited with bringing on many of MRIoA's largest accounts today. In 2006 Bill was appointed President. In his current role, he has oversight responsibilities for all corporate operations including product offerings, review quality, regulatory compliance, provider relations, human resources, and sales/marketing. Most importantly, he ensures his vision for corporate culture, customer service, and high quality is fully embraced by the employees. Bill spends much of his time traveling, meeting with clients and prospects ensuring MRIoA designs products that best serve the client's needs.
Bill has an Executive MBA and Bachelor of Science degree in Communications both from the University of Utah. He also serves on the Board of Directors for the Better Business Bureau in Salt Lake City. He resides in Bountiful, UT with his wife Shirley and their 5 children. Interestingly enough, he met his wife Shirley while she was working at MRIoA in 1992. Most of his free time is spent with his family. He especially enjoys watching his children participate in a variety of sports and other activities.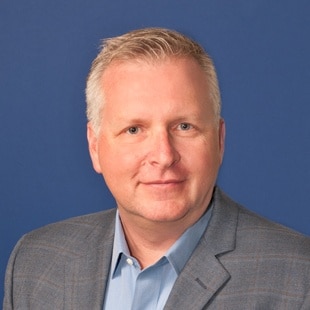 Don received his BS in Mechanical Engineering in 1986 from Worcester Polytechnic Institute (WPI). He moved to Utah from the east coast in 1992 to attend the University of Utah where he earned a MS in Mechanical Engineering with a specialty in Controls Systems and Artificial Intelligence. While completing his MS, he worked for a consulting engineering firm where he also earned his Professional Engineering (PE) license in control systems for the state of Utah.
His experience and background gave him the opportunity to work for a startup company in Salt Lake City as the VP of Engineering developing and applying artificial intelligence process control applications. When market conditions led to the dissolution of the company, Don leveraged his computer skills and became a freelance programmer.
A short term assignment in the fall of 2000 with Medical Review Institute of America, a small company who needed a little programming support, quickly turned into a fifteen year and counting position as head of Information Technology. As part of this role, Don also became responsible for Information Security at MRIoA. He earned his Certified Information Systems Security Professional (CISSP) credential in March of 2010.
Don and his family thoroughly enjoy living in Utah. As an avid skier (10 years on the Park City Ski Patrol), mountain biker, and with his general love of the outdoors, he finds it easy to make Utah his home.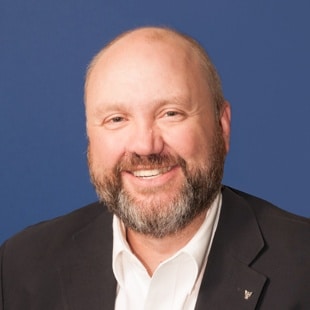 Dave is a senior-level financial executive with over 27 years of experience in a wide variety of industries including over 17 years public accounting experience and 10 years serving as CFO, VP of Finance, controller and treasurer of private corporations. Dave was elected to be a partner in the leading locally-owned public accounting firm in Utah and has served companies in various industries including resort operations, manufacturing, software development, banking, retail, wholesale distributors, mining, medical products, technology, transportation, public utilities, financial institutions, natural resources, not-for-profit organizations, municipalities, school districts, and employee benefit plans.
As the CFO of MRIoA, Dave is responsible for the administrative, financial, and risk management operations of the company, including the development of a financial strategy, metrics tied to that strategy, and the ongoing development and monitoring of control systems designed to preserve company assets and report accurate financial results.
Dave graduated Magna Cum Laude from Utah State University with a Master's degree in accounting, an emphasis in accounting information systems and a minor in business administration. Dave is actively involved in the community and in various organizations. He has been a Rotarian, past president of the Northern Utah Chapter of the UACPA, has served on various UACPA committees, is a graduate of the Salt Lake Chamber's Leadership Utah. He is a past board member of the Centerpoint Legacy Theatre, and past Board Chair for Youthlinc, a non-profit organization dedicated to creating life-long humanitarians. Dave enjoys camping, backpacking, travel, making great BBQ, cooking and is a backyard beekeeper. Dave and his wife Linda have four children and live in Bountiful, UT.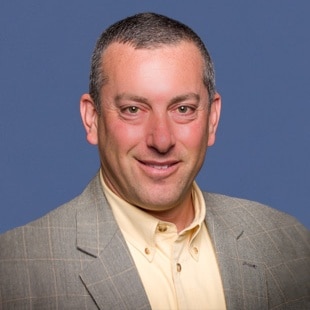 Randy has over 25 years sales and sales leadership experience with the payer, provider and government markets at regional, national and international levels. Prior to joining MRIoA, Randy held senior sales and sales leadership positions at MCG (formerly Milliman Care Guidelines), The TriZetto Group, McKesson Corporation and Milliman, including others.
As Chief Revenue Officer at MRIoA, Randy is responsible for driving revenue growth, marketing and customer retention.
Randy is known as a transformational leader and a results-oriented professional that follows the principles of the Ideal Team Player written by Patrick Lencioni—Hungry, Humble and Smart. He also works closely with his teams and MRIoA customers to ensure that MRIoA provides trusted clinical guidance to enable the right decisions for patients while reducing overutilization costs across the Healthcare landscape.
When Randy is not at work he likes to find ways to give back to the community and to cheer on his alma mater, The University of Iowa. Randy currently serves as President of the SAE Fraternity Housing Corporation at the University of Iowa. In addition, he supports a local food bank, Loaves and Fishes, which serves 7 counties in the western suburbs of Chicago. Randy also has a love for music, fishing, sporting events and spending time with his wife Michelle, his two daughters and their husbands and his two granddogs—Alby the Beagle and Camp the Cockapoo.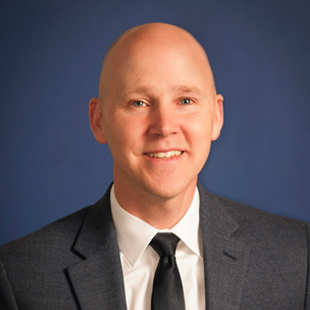 As a board-certified Nephrologist and Internist, I have chosen to focus my career on improving the utilization of resources in our healthcare industry ensuring that patients receive the right care and treatment for the disease processes they face. Prior to joining Medical Review Institute of America, LLC (MRIoA), I worked as a hospitalist before completing my Nephrology fellowship and Master of Science in Clinical Investigation. After several years as a clinical Nephrologist, I transitioned into the utilization management industry as a Medical Director, subsequently serving as Director of Medical Affairs and I am now honored and humbled to lead as the Chief Medical Officer.
As Chief Medical Officer at MRIoA, my leaders and I are focused on creating a clinical team that consistently delivers high quality and on time utilization management reviews to the patients and providers we serve. The team currently includes a 600+ member specialist panel with over 150+ specialties, 30+ internal Medical Directors, 20+ internal Pharmacists, and 20+ internal Nurses.
Healthcare, like all industries, has the ability to continually improve year-over-year. Through partnerships with our clients, I look forward to advancing our industry, healthcare, and those we serve.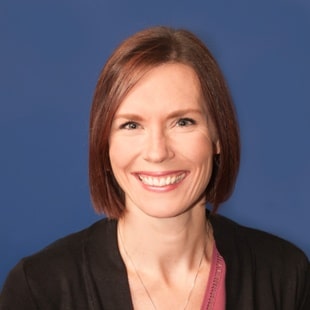 With over eleven years experience in the healthcare industry, Aja is a noted, certified leader in compliance. Aja has applied her extensive knowledge of governing regulations—Affordable Care Act, HIPAA, HITECH, CMS—as well as the requirements of accrediting bodies—URAC, NCQA, and HITRUST—to leadership positions within MRIOA and beyond. Having served in leadership capacities (President, VP, and Chair of the Legislative and Regulatory Committee) for the National Association of Independent Review Organizations (NAIRO), Aja is a trusted and demonstrated expert in the independent review industry.
In addition to her compliance acumen, Aja brings to her position a well-rounded perspective and diverse skill set. With a bachelor's degree in business from the University of Utah and a Certification in Healthcare Compliance (CHC), Aja has assisted initiatives across the organization, from client relations and case management to marketing. She has worked to integrate a compliance mindset into company-wide processes, which has resulted in a score of one hundred percent compliance upon desktop and onsite review over multiple accreditation cycles. When not geeking out on all things compliance, Aja is probably hiking, camping, playing volleyball, or watching her daughter's impromptu daily performances.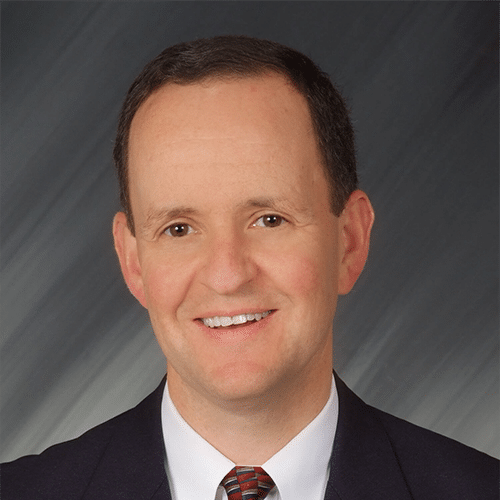 Bob has more than 30 years of sales and marketing experience with numerous achievements in development of new markets and re-positioning of products and services in healthcare. Prior to joining MRIoA he held roles at CVS Aetna, Grand Rounds and ActualMeds.
Bob holds a bachelor's degree from Assumption College and a master's in business administration from The University of Connecticut.
Employees of MRIoA can expect a career which is both challenging and rewarding. At MRIoA, your individual performance contributes to our success and each employee is appreciated and valued for the skills, ideas and experience they bring to their position. We offer a generous compensation package including competitive wages dependent on experience and a comprehensive benefits package. MRIoA is an equal opportunity employer.
If you are a medical specialist interested in joining the MRIoA review panel, please contact Provider Relations
Join our Team
See What Our Employees Say
"MRIoA is the first company I have seen that values their employees at an equal level to their clients. Overall, the company is competitive, understanding and honest. You are always given the best tools to be successful in your job and provide multiple resources to learn and improve your skill set. My experience with the company has been nothing less than stellar, and I'm excited in the career path I have chosen."

- MRIoA Employee
"I love working here. This company truly cares about its workers and its members. As an employee I am treated with respect and my voice is heard. The insurance is good and my co-workers work well as a team to get things done. Everyone is friendly and polite. This company is also willing to work around people school schedules and day care needs. Not all companies are willing to do that."

- RX Employee
"This company is all about helping you to succeed! They have created an amazing culture and really try to make it a happy place for you to work. No one treats their employees better!"

- Current MRIoA Employee
"Great learning experience, friendly atmosphere, feel like more than just a faceless employee. They even provide a weekly training class where we get to learn about a certain drug (we get paid to learn)!"

- Pharmacy Department Employee
"Open door policy with all management and HR.
They listen to all ideas big and small.
They value their employees.
They employ leaders.
My co-workers are my friends, some are even family.
We strive to become better as a whole."

- MRIoA Employee
Learn More About MRIoA
A growing company that provides an exceptional, positive work environment. We are committed to our employees and seek talented, highly motivated individuals.
Get in Touch