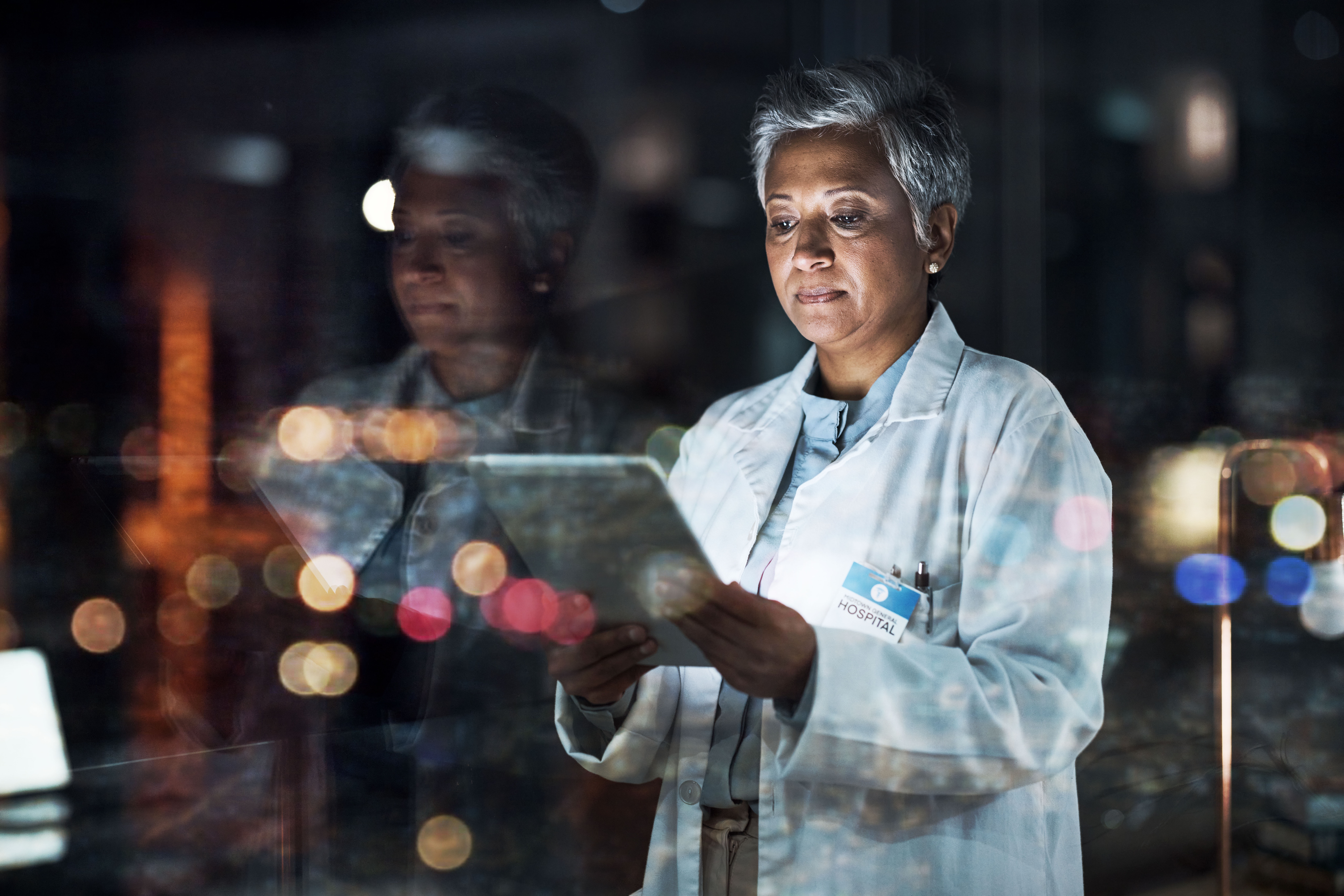 Obstructive sleep apnea (OSA) is an increasingly common diagnosis, caused by narrowing of the upper airway during sleep resulting in apneic and/or hypopneic events. Subsequently, patients experience impaired quality of life due to excessive daytime sleepiness and over time may develop cardiac and pulmonary manifestations related to excessive hypoxemia. Continuous positive airway pressure (CPAP) therapy is considered the gold standard of treatment, yet patient compliance can vary considerably due to anatomic differences, device-related discomforts, or poor understanding of its utility and effectiveness.  In patients who do not respond to or are unable to comply with CPAP, management of OSA presents a challenge. Several options include surgical management through uvulopalatopharyngoplasty, oral appliances, or upper airway stimulation, most commonly involving hypoglossal nerve stimulation.
Hypoglossal nerve stimulator devices function by activating the genioglossus muscle, drawing the back of the tongue forward and improving the patency of the airway. The primary study for this device, the Stimulation Therapy for Apnea Reduction (STAR) clinical trial, is a prospective single-group cohort study of the Inspire upper-airway stimulation system developed by Inspire Medical Systems with results published in 20141. Study participants met eligibility criteria with moderate-to-severe OSA if they had difficulty adhering to CPAP treatment. Both objective and subjective measures of OSA severity improved after 12 months with the Inspire device. Subsequently, the Inspire hypoglossal nerve stimulator received FDA approval in 2014 with the caveat that post-market research continue to evaluate the impact of the device as it compares to surgical management of OSA in larger, controlled cohorts. A post market study is currently in the recruitment phase.
This device presents a challenge in the world of insurance coverage as it has FDA approval, yet ongoing investigation has been mandated by the FDA, therefore also qualifying as investigational and experimental. The aims of this post market research are primarily to establish long-term safety data, determine utility in broader populations, and compare its efficacy with surgical treatment which has been the standard for those who have failed CPAP. Finally, the STAR trial was sponsored by the manufacturer always raising concerns regarding integrity of results reporting and possibility of bias. However, the investigators had the rights to submit the manuscript without sponsor input or involvement. The study is felt to be of reasonable quality for an initial assessment of safety and efficacy, yet the lack of control group limits the validity of this study.
Several organizations have released position statements regarding the hypoglossal nerve stimulator, many of which offer discrepant views. For instance, the American Academy of Otolaryngology-Head and Neck surgery considers "upper airway stimulation (UAS) via the hypoglossal nerve for the treatment of adult obstructive sleep apnea syndrome to be an effective second-line treatment of moderate to severe obstructive sleep apnea in patients who are intolerant or unable to achieve benefit with positive pressure therapy (PAP)"2. Additionally, the International Society for Sleep Surgery states that hypoglossal nerve stimulation is among surgical procedures that have been "shown to be effective in the treatment of sleep disordered breathing/obstructive sleep apnea syndrome in adults when applied to selected patients"3. However, in 2017, National Institute for Health and Clinical Excellence (NICE) stated "current evidence on the safety and efficacy of hypoglossal nerve stimulation for moderate to severe obstructive sleep apnea is limited in quantity and quality. Therefore, this procedure should only be used with special arrangements for clinical governance, consent and audit for research"4.
Some insurance plans have policies that include medical necessity criteria by which the hypoglossal nerve stimulator may be approved. The criteria tend to adhere quite closely to the inclusion criteria for the STAR trial, namely documented history of failed CPAP, OSA with an apnea-hypopnea index (AHI) greater than or equal to 20 and less than or equal to 65, body mass index (BMI) less than 32, and consideration of all non-surgical options, among others. Additionally, some insurance plans have policies that state that the hypoglossal nerve stimulator is considered experimental, investigational, and unproven. Ultimately, given the lack of consensus, each plan's policy should be carefully reviewed to determine whether or not the hypoglossal nerve stimulator falls under the criteria of medical necessity or investigational/experimental. Further data supporting the FDA approval is likely several years away, likely providing no further clarity on role of the device for some time, necessitating scrutiny in interpretation and understanding of each plan's policy regarding the use of the hypoglossal nerve stimulation device.
1) Strollo PJ et al. Upper-airway stimulation for obstructive sleep apnea. N Engl J Med 2014; 370:139-149.
2) American Academy of Otolaryngology-Head and Neck Surgery (2016). Hypoglossal Nerve Stimulation for Treatment of Obstructive Sleep Apnea (OSA). Retrieved from https://www.entnet.org//content/position-statement-hypoglossal-nerve-stimulation-treatment-obstructive-sleep-apnea-osa.
3) International Surgical Sleep Society. ISSS Position Statement on Sleep Surgery. Retrieved from https://surgicalsleep.org/isss-position-statement-on-sleep-surgery/.
4) National Institute for Health and Care Excellence (2017). Hypoglossal nerve stimulation for moderate to severe obstructive sleep apneoa: Interventional procedures guidance [IPG598]. Retrieved from https://www.nice.org.uk/guidance/ipg598.
Sonia Hovelson, MD
Medical Director