Sharpen your skills with inspiring and insightful sessions. Dive into Artificial Intelligence (AI), Cloud data, and other healthcare emerging trends and technologies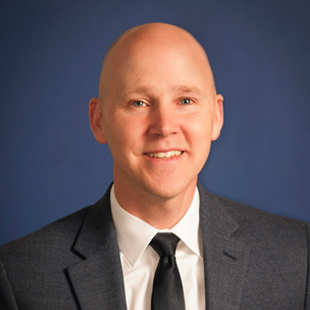 Gerald (Jeb) Blalock Denny II, M.D., M.S.C.I., is Chief Medical Director at MRIoA. In this role, Denny provides oversight of the 30+ internal medical director team. He also works to expand new/existing client relationships and participates in policy/budget/contract development/review.
Prior to joining MRIoA, Denny worked as both a hospitalist and clinical nephrologist. During his fellowship, he published articles in several peer reviewed journals.
Denny received his M.D. degree from Wake Forest University School of Medicine. He has a master's degree from Vanderbilt University and earned a BS from the University of North Carolina at Chapel Hill. He completed his internship and residency in internal medicine at the University of Utah, subsequently completing his fellowship in nephrology at Vanderbilt University.
Speaking Topics
-Big picture utilization management (i.e. pharmacy versus health to include breakdown of different company roles in the industry – health plan versus PBM versus IRO, etc.).
-More specific introduction to commercial pharmacy review versus Medicare Part D pharmacy review.
-Medical necessity and what this really means.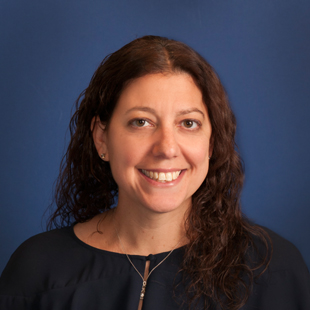 Attended the Schreyer's Honor College at The Pennsylvania State University where she earned a Bachelor of Science degree in Biology and the University of Pittsburgh school of Medicine where she earned her Medical Degree. She completed a Radiology residency at the Thomas Jefferson University in Philadelphia, PA with a fellowship in Neuroradiology at Jefferson. She began her career as a private practice general radiologist working for Radiology Affiliates Imaging, which served patients in eastern Pennsylvania, Central New Jersey and Delaware.
Dr. Sterling joined MRIoA in January 2017 as a full time Associate Medical Director. She became a team lead in 2018 and subsequently was promoted to Director of Physician Client Relations. She works closely with Provider Relations to help oversee the external specialty physician panel. She also oversees the independent contractor team. She works closely with quality management and the customer success teams to develop and build-upon relationships with our clients and ensure quality reviews.
During her free time, Michelle enjoys spending time with her family including her husband and two daughters. She likes to travel, attend Penn State football games, bike and go to Disney World.
Speaker Topics:
-Neuroradiology
-Utilization Management
-Initial, Prior Authorization and Specialty Matched Appeals andPeer to Peer Reviews
-Behavioral Health
-Physician and Provider Relations
-Provider Quality Management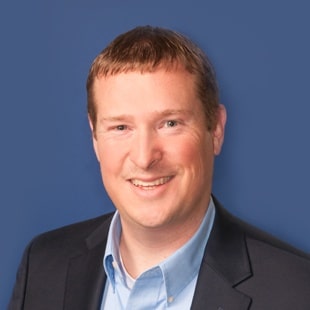 Rodney joined MRIoA as a medical director in May, 2013 and accepted the position of Chief Medical Director in April 2016. In 2019, Rodney transition to the role of Executive Medical Director - UM Solutions & Sales. He completed his undergraduate and medial training at Indiana University and became board certified in Family Medicine in 2003.
Dr. Musselman's role at MRIoA is to provide clinical oversight and guidance to assist with the growth of the organization. He is also involved with the clinical quality management activities of the company.
During his time at MRIoA, Dr. Musselman has gained valuable experience and insight while working closely with the Medical Director and executive teams. He values the company role as a technology-enabled Utilization Management (UM) and clinical review solutions—touching over 35M lives.
During his free time, he enjoys spending time outdoors, either skiing, hiking or off-roading. It is the great outdoor life Utah has to offer that brought the Musselman family oto the beautiful state over nine years ago.
Speaking Topics:
-Utilization Management
-Initial, Prior Authorization and Specialty Matched Appeals and Peer to Peer Reviews
-2nd Opinions
-Physician and Provider Relations
-Provider Quality Management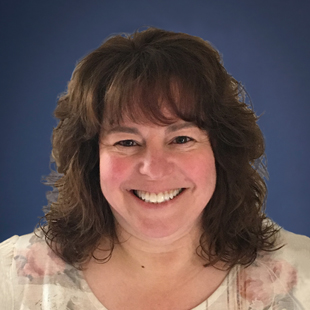 Dr. Sharon Kuhn attended the University of Rhode Island where she earned her Bachelor's degree in Chemistry prior to attending Brown University Medical School where she earned her medical degree. She did her pediatric residency training at Yale University School of Medicine. She continued on as Chief Resident and completed one year of a Pediatric Cardiology Fellowship. She remained in the New Haven area and practiced within the Yale Community for 25 years prior to joining Medical Review Institute of America as a full-time Medical Director in February 2017. Over the past 3 years, she has trained and managed a team of up to 14 physicians who have completed over 200,000 medical necessity reviews for a major health plan.
In her free time, Sharon enjoys spending time with her family in RI, gourmet cooking and traveling. She is married with two children.
Speaker Topics:
-Utilization Management
-Health Plan Partnerships
-Pre & Post Service Medical Necessity Reviews
-Pharmacy Prior Authorizations
-Peer to Peer Reviews
-DRG Validation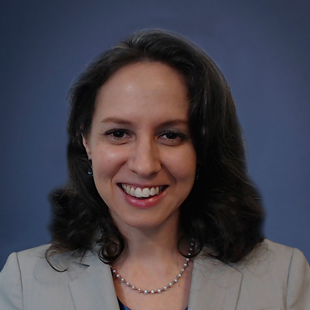 Heather M. Grigo, MD, is a physician and medical director at Medical Review Institute of America, LLC. After working for several years for the U.S. Department of Veterans Affairs performing direct patient care and holding multiple leadership positions, she transitioned from clinical practice to a career in administrative medicine. She finds it both challenging and rewarding to be able to provide an informed, objective voice to the review of medical determinations, provide recommendations for improving the quality of patient care, and help to shape health plan coverage policy to be consistent with current literature and standards of practice. She has experience with project management, providing formal education and training to other healthcare professionals, and conducting both clinical and non-clinical academic research. Her specific areas of interest are suicide prevention; combat-related post-traumatic disorder; cost containment in the provision of inpatient mental health services; and the use of mindfulness meditative practices for the alleviation of anxiety, depression and insomnia.
-Medical Director, Medical Review Institute of America, LLC
-Diplomate of the American Board of Psychiatry and Neurology, Inc.
-Former Staff Psychiatrist at the U.S. Department of Veterans Affairs
Speaking Topics:
-Suicide prevention
-Combat-related post-traumatic disorder
-Mindfulness meditative practices for the treatment of anxiety, depression and insomnia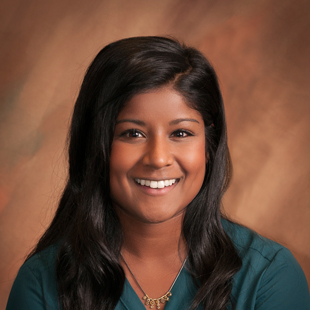 Vidya Pugazhenthi is a clinical pharmacist who gained her Doctorate of Pharmacy at the University of Colorado Skaggs School of Pharmacy. She has a background in biochemical research, working in multiple laboratories and gaining publications in the Journal of Neuroscience Research and Expert Opinion on Drug Delivery.
Vidya completed a Post-Graduate Year One (PGY1) pharmacy practice residency at Intermountain Medical Center in Murray, UT, and a Post-Graduate Year Two (PGY2) internal medicine residency at the University of Utah Hospital in Salt Lake City, UT. Her PGY2 residency included a focus in academia and pulmonology. During residency, Vidya taught pharmacy students as an adjunct faculty member and performed research that was presented at national pharmacy Midyear Clinical Meetings, the North American Cystic Fibrosis Conference, and went on to be published in the American Journal of Health-Systems Pharmacists. She became a board certified pharmacotherapy specialist in 2015.
Vidya went on to work in the inpatient setting at a large tertiary academic medical center, focusing on adult acute internal medicine and educating medical and pharmacy students/residents on pharmacotherapy decision-making and optimizing transitions of care. She is currently working at an independent medical review organization, where her passion for evidenced-based medicine and patient safety is being taken to a population-health setting.
Speaking Topics:
-Specialty areas: Internal Medicine, Pulmonology, Academia Cardiology, Dyslipidemia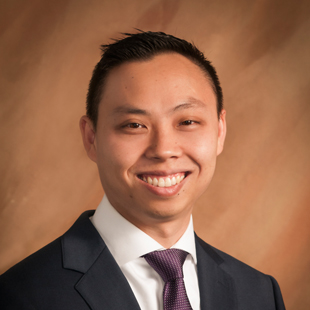 Tuan Do is a clinical pharmacist who obtained his Doctorate of Pharmacy (PharmD) at the University of Colorado Skaggs School of Pharmacy. He obtained his Master of Business Administration (MBA) with a focus on management from Fitchburg State University. He is also board-certified in pharmacotherapy.
Tuan completed his Healthcare Administrative Fellowship at Community Health Center, Incorporated. The fellowship focused on finding ways on how to provide healthcare to the under-served and vulnerable patients within the community. He worked with CEO, Senior VP and Clinical Director, CFO, CMO, CNO, CQO, VP of Operations, and VP of Human Resources.
Tuan has worked as a clinical pharmacist providing evidence-based medicine and pharmacology expertise to providers. He is currently working at an independent review organization, where he hopes to combine his passion for pharmacy, data analytics, and quality improvement to better serve clients and patients.
Speaking Topics:
-Specialty areas: Data analysis, Quality Improvement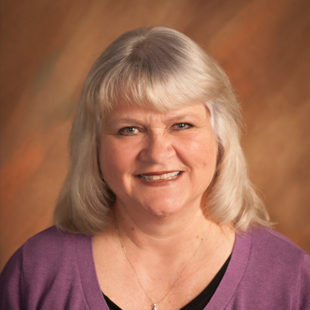 Sybel Beattie has been with MRIoA since July 2008. She has a widely varied nursing background, working in everything from pediatrics to geriatrics, ER and Urgent Care as well as the insurance industry and the medical/legal arena. She has specialized training as a legal nurse consultant including completing an internship and certification program and is an active member of the National Alliance of Certified Legal Nurse Consultants (NACLNC). Sybel enjoyed many years as a consultant to legal firms before joining MRIoA.
Sybel began with MRIoA as the Director of Quality Management. In that role, she was responsible for overseeing the quality management program, assisting with special handling cases as well as analyzing and providing feedback on complicated cases. She developed an audit model incorporating Registered Nurses in the case audit process. In September 2012, Sybel accepted a new position as Director of Operations; collaborating with Directors, Supervisors and other Operations personnel as well as close alignment with the Medical Director Team and other ancillary supportive departments in promoting product quality and customer service. Present role is to expand and develop present and future nursing products. As Senior Director of Nursing Services, her years of experience have culminated into a very challenging and rewarding career.
Speaking Topics:
-Neuro ICU, Emergency Medicine, Urgent Care, Trauma Medicine, Nephrology with Peritoneal
-Dialysis Training, Medical-Surgical Nursing, Palliative Care.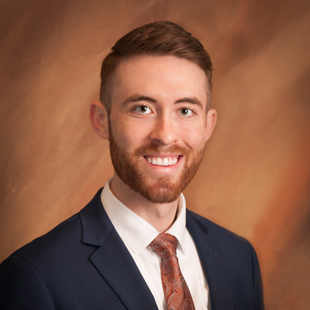 Functioning as a project lead for emergency medicine cases/clients has been one of my focus points at MRIoA. Having participated in the expansion of these projects, I have sought to add numerous registered nurses with specific backgrounds in emergency medicine to our clinical panel and have provided training to ensure the highest level of competence and quality. I have created thorough, comprehendible, and easily assessable reference pieces that assist our team in their abilities to complete project objectives successfully. I have functioned as a liaison and reference point for our in-house medical team and remote medical team alike.
I enjoy traveling and encountering new cultural experiences. I dedicate some of my free time to clinical volunteer work with my Fiancé, providing care to the underserved and uninsured. I also enjoy volunteering my time with Utah youth where I teach classes on tools for being successful members of the community. I recently built my first home in Bluffdale and enjoy cooking for friends and family
Speaking Topics:
-Neuro ICU, Emergency Medicine, Urgent Care, Trauma Medicine, Nephrology with Peritoneal
-Dialysis Training, Medical-Surgical Nursing, Palliative Care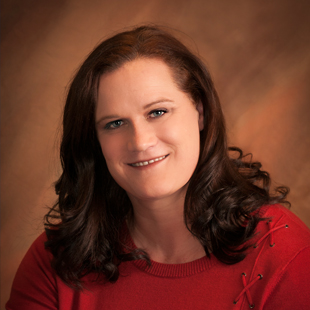 Ginger White has been a registered nurse for 12 years and has a varied clinical background in everything from Medical/Surgical and pediatrics to ICU and long-term acute care hospital (LTACH). She has worked in roles including charge nurse, clinical supervisor, and house supervisor. Ginger has been with MRIOA since 2015 working as a clinical quality auditor on our medical team. She has worked remotely for MRIOA for a 2+ years residing in Utah, Hawaii, and now Arizona.
Ginger is currently working as team lead for a large government contract. She developed a training program and worked to implement and adjust the program to make it successful.
Speaking Topics:
-ICU
-Medical/Surgical
-Pediatrics
-LTACH Supervisor
-Specialty Project Team Lead