About Us
Medical Review Institute of America, Inc. (MRIoA) was incorporated in 1983. Today MRIoA is an industry leader in providing external review resources for over 800 clients nationwide. MRIoA provides review of medical, dental, behavioral health, pharmacy, vision, disability, workers' compensation, and auto claims for insurance carriers, employers, TPAs, self- administered union groups, pharmacy benefit managers, human resource consultants and departments of insurance throughout the country. MRIoA utilizes a nationwide network of board-certified physician specialists and professionals in over 133 specialties and sub-specialties of medicine. MRIoA also has reviewers in most states, offering the most extensive same-state reviewer resources available from an external review organization. MRIoA holds dual accreditation with URAC with certificates in Health Utilization Management and as an Independent Review Organization. In addition we are NCQA and SSAE 16 certified.
MRIoA's goal is to render a professional, independent and unbiased opinion to assist our clients with their adjudication challenges or to provide an external source to comply with ERISA/DOL or state laws.
MRIoA reviews cases prospectively, concurrently and retrospectively for: Medical Necessity, Appropriate Treatment, Experimental Procedures, Utilization Frequency, Appropriate Hospitalization, Formulary Criteria Review, Pre-Existing Conditions, Injury Causation, CPT Coding, Level of Disability, Provider Fees, Outpatient Facility Fees, and all Diagnostic Testing and Charges.
MRIoA has provided state-level external review in many states since 2001. MRIoA is also contracted with hundreds of clients to offer Federal External Review under the ACA.
MRIoA's staff is always willing to help with any questions or problems you may have. We can be reached Monday through Friday at (801) 261-3003 or at (800) 654-2422 from 7:00 a.m. to 5:00 p.m. MST.
---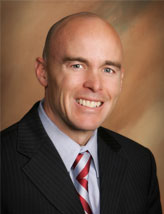 Bill Low,
MBA
President
Bill joined MRIoA in 1992 while a college student at the University of Utah. His first job with MRIoA was as the company courier delivering medical files to physicians who at that time were primarily located in the Salt Lake Valley. In 1996, after graduation, he left the company and joined a national firm as a sales representative and was quickly promoted to sales manager after reaching presidents club his first year in sales. He was later promoted to branch manager. This company gave him the exposure of working for a large national firm in multiple markets.
In 2001 Bill returned to MRIoA as a national marketing representative with the primary responsibility of growing the company business. He is credited with bringing on many of MRIoA's largest accounts today. In 2006 Bill was appointed President. In his current role, he has oversight responsibilities for all corporate operations including product offerings, review quality, regulatory compliance, provider relations, human resources, and sales/marketing. Most importantly, he ensures his vision for corporate culture, customer service, and high quality is fully embraced by the employees. Bill spends much of his time traveling, meeting with clients and prospects ensuring MRIoA designs products that best serve the client's needs.
Bill has an Executive MBA and Bachelor of Science degree in Communications both from the University of Utah. He also serves on the Board of Directors for the Better Business Bureau in Salt Lake City. He resides in Bountiful, UT with his wife Shirley and their 5 children. Interestingly enough, he met his wife Shirley while she was working at MRIoA in 1992. Most of his free time is spent with his family. He especially enjoys watching his children participate in a variety of sports and other activities.
---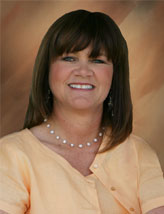 Sybel Beattie, RN, CLNC
Director of Operations
Sybel Beattie has been with MRIoA since July 2008. She has a widely varied nursing background, working in everything from pediatrics to geriatrics, ER and Urgent Care as well as the insurance industry and the medical/legal arena. She has specialized training as a legal nurse consultant including completing an internship and certification program and is an active member of the National Alliance of Certified Legal Nurse Consultants (NACLNC). Sybel enjoyed many years as a consultant to legal firms before joining MRIoA.
Sybel began with MRIoA as the Director of Quality Management. In that role, she was responsible for overseeing the quality management program, assisting with special handling cases as well as analyzing and providing feedback on complicated cases. She developed an audit model incorporating Registered Nurses in the case audit process. In September 2012, Sybel accepted a new position as Director of Operations. This role involves working with the Directors, Supervisors and other Operations personnel as well as close collaboration with the Medical Director Team and other ancillary supportive departments in promoting product quality and customer service. Her years of experience have culminated into a very challenging and rewarding career.
Sybel's favorite pastime is spending time with her family and friends, doing anything that brings them together. She and her husband enjoy their "urban farm" where they have a large garden, beloved pets, and plenty of space to roam and refresh.
---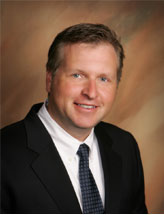 Donald Murphy, MS, CISSP, HCISPP
Vice President of IT & Security Officer
Don received his BS in Mechanical Engineering in 1986 from Worcester Polytechnic Institute (WPI). He moved to Utah from the east coast in 1992 to attend the University of Utah where he earned a MS in Mechanical Engineering with a specialty in Controls Systems and Artificial Intelligence. While completing his MS, he worked for a consulting engineering firm where he also earned his Professional Engineering (PE) license in control systems for the state of Utah.
His experience and background gave him the opportunity to work for a startup company in Salt Lake City as the VP of Engineering developing and applying artificial intelligence process control applications. When market conditions led to the dissolution of the company, Don leveraged his computer skills and became a freelance programmer.
A short term assignment in the fall of 2000 with Medical Review Institute of America, a small company who needed a little programming support, quickly turned into a fifteen year and counting position as head of Information Technology. As part of this role, Don also became responsible for Information Security at MRIoA. He earned his Certified Information Systems Security Professional (CISSP) credential in March of 2010.
Don and his family thoroughly enjoy living in Utah. As an avid skier (10 years on the Park City Ski Patrol), mountain biker, and with his general love of the outdoors, he finds it easy to make Utah his home.
---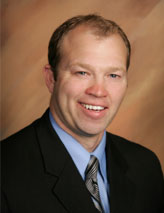 Michael Palmer, BS
National Marketing
Michael joined MRIoA in August of 2006. Prior to joining MRIoA, Michael worked in the pharmaceutical industry as a territory manager for over nine years. During his pharmaceutical career he was recognized by his peers and executive leadership for consistently reaching and exceeding territory goals. He was a multiple President's Club winner and Representative of the Year.
Currently, Michael is responsible for all aspects of marketing and sales at MRIoA, including but not limited to: growing existing business with current clients, developing new clients, attending conferences, working with operations to resolve client issues, assisting operations with new client implementation, and developing marketing campaigns for both existing clients and new client prospects. Since joining MRIoA, Michael has had a great impact on sales and the development of new marketing strategies. Year over year sales of new clients brought on since 2006 have reached over 6 million dollars and counting.
Michael graduated from Weber State University in 1996 with a BS in Technical Sales. He lives in North Salt Lake with his wife Marla and three children. He enjoys watching his kids participate in sports and volunteering with the local scout troop. On a rare occasion you might find him playing golf or Skiing with his family.
---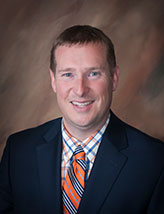 Rodney Musselman, MD
Chief Medical Director
Dr. Rodney Musselman joined MRIoA in May 2013. He initially started as a part time Associate Medical Director while still working full time performing home visits for Medicare Advantage patients. Dr. Musselman transitioned to a full time Medical Director in July 2013, and accepted the position of Chief Medical Director in April 2016. Dr. Musselman completed his undergraduate and medical training at Indiana University. In 2003, he completed his residency training at Saint Joseph Regional Medical Center Family Medicine Residency Program in South Bend, IN, becoming ABMS certified by the ABFM that same year, and moved back to his hometown of Peru, IN where he began practicing as a family physician.
Dr Musselmans role at MRIoA is to provide clinical direction, guidance, and support to the management team, staff, medical team, and contracted reviewers. He is also involved with the clinical quality management activities of the company.
During the three years he has been a medical director at MRIoA, Dr. Musselman has gained valuable experience and insight while working closely with the Medical Director team, now consisting of 17 internal physicians working out of our Salt Lake City office. He values our companys role as an Independent Review Organization to assist in providing peer reviewed evidence-based services in a cost efficient manner.
During his free time, Dr. Musselman enjoys spending time outdoors, either skiing or hiking. It is the great outdoor life Utah has to offer that brought the Musselman family to Utah in December 2011.
---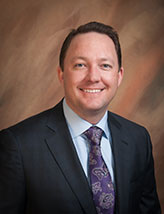 Byron Harris,
PharmD, BCPS, CGP
Director of Pharmacy Services
Byron Harris joined Medical Review Institute of America in 2013 with much excitement and enthusiasm to expand MRIoAs growing Pharmacy Department. As Director of Pharmacy Services, Byron oversees all operational and clinical pharmacy services, which includes all commercial, health insurance marketplace (HIM), Medicaid and Medicare Part D pharmacy services.
Byron received his Doctor of Pharmacy degree from the University of Southern Nevada. He completed a Post Graduate Year 1 (PGY-1) residency at Baylor University Medical Center. He is Board Certified in Pharmacotherapy by the Board of Pharmacy Specialties and is accredited as a Certified Geriatric Pharmacist by the Commission for Certification in Geriatric Pharmacy.
Byron remains a clinical pharmacist at heart although much of his focus remains on continuing to develop MRIoAs utilization management and pharmacy review services. In his spare time he enjoys trekking the vast Utah landscapes with his wife and five children in tow.
---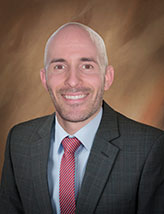 Steven Low,
MBA
Director, Account Management
Steve joined MRIoA early in 2009 after earning his BS in Communications, with an emphasis in Public Relations from Utah Valley University. Steve started in Customer Service (CS) and then spent a year in Case Assignment (CA) where he worked closely with MRIoA's clients and reviewers. Steve's time in CS and CA allowed him to gain a greater understanding of MRIoA's operations processes. Steve next moved to Account Management where he worked even more closely with MRIoA's clients, as well as the Marketing department. In January 2012, Steve was promoted to Director of Account Management.
As Director of Account Management, Steve's main responsibilities include: promoting internal client growth; managing new client implementation and training on MRIoA's web portal, Client Tools; creating or managing creation of all MRIoA marketing materials, as well as updating the website and blog; and managing the Accounting staff. Steve has enjoyed watching MRIoA grow the last few years and appreciates the opportunity to work with MRIoA's expanding client base. He also thoroughly enjoys that his job allows him to work in so many different areas.
December 2013, Steve earned a Professional MBA from the University of Utah. In his free time Steve enjoys rock climbing and hiking, traveling (especially to National Parks and new places), and spending time with his family.
---

Request Information
Want additional information? We're happy to provide sample review reports, sample quality reports, and answers to any questions you may have.
"The timeliness and thoroughness of the review is outstanding."