Meaningful Careers
that Improve Lives
Explore Career Opportunities with MRIoA
MRIoA is a growing company that provides an exceptional, positive work environment. We are committed to our employees and consistently seek talented, highly motivated individuals to join our team.
Employees of MRIoA can expect a career that is both challenging and rewarding. Your individual performance contributes to our success and each employee is appreciated and valued for the skills, ideas and experience they bring to their position.
We offer a generous compensation package, including competitive wages and comprehensive benefits. MRIoA is an equal opportunity employer.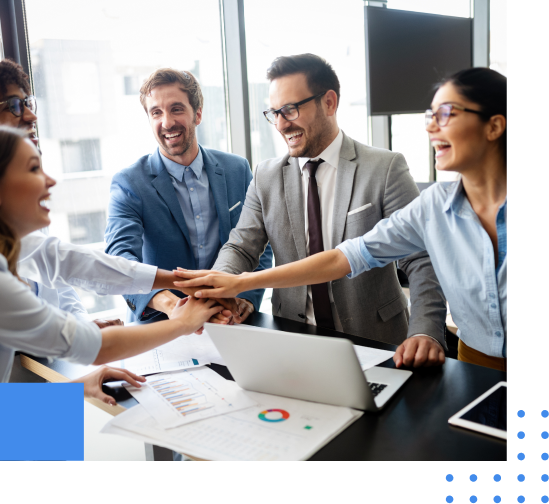 How Our Employees
Describe Our Culture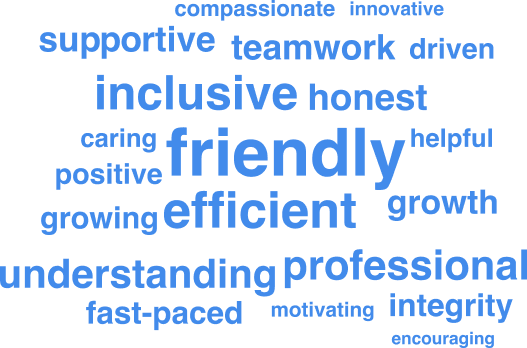 Organizational Strengths

Of Medical Review Institute Of America

Employees think things run efficiently and well

Employees feel Informed about important decisions

Employees feel meetings make good use of their time
Our Employees Say MRIoA
Operates By Strong Values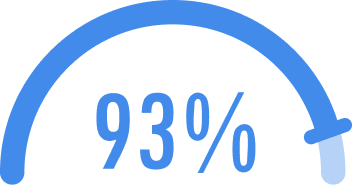 93% of employees think that MRIoA operates by Strong Values
"MRIoA is the first company I have seen that values their employees at an equal level to their clients. Overall, the company is competitive, understanding and honest. You are always given the best tools to be successful in your job and provided multiple resources to learn and improve your skill set. My experience with the company has been nothing less than stellar, and I'm excited about the career path I have chosen."
Pharmacy Department Employee
"I love working here. This company truly cares about its workers and members. As an employee I am treated with respect and my voice is heard. The insurance is good and my co-workers work well as a team to get things done. Everyone is friendly and polite. This company is also willing to work around people's school schedules and daycare needs. Not all companies are willing to do that."
"This company is all about helping you succeed! They have created an amazing culture and really try to make it a happy place for you to work. No one treats their employees better!"
Pharmacy Department Employee
"Great learning experience, friendly atmosphere, feel like more than just a faceless employee. They even provide a weekly training class where we get to learn about a certain drug (we get paid to learn)!"
"Open door policy with all management and HR. They listen to all ideas, big and small.They value their employees and employ leaders. My co-workers are my friends, some are even family. We strive to become better as a whole."
Join The
Medical Reviewer Panel
Our reviewers are located nationwide and are clinical experts in their areas of specialization while they remain in active clinical practice. When cases are referred by MRIoA, they review Prior Authorizations or Appeals for treatment to see if they meet nationally accepted medical and health plan guidelines. Reviewers provide their expertise as an unbiased, external source, and in compliance with ERISA/DOL and/or state laws.
Learn More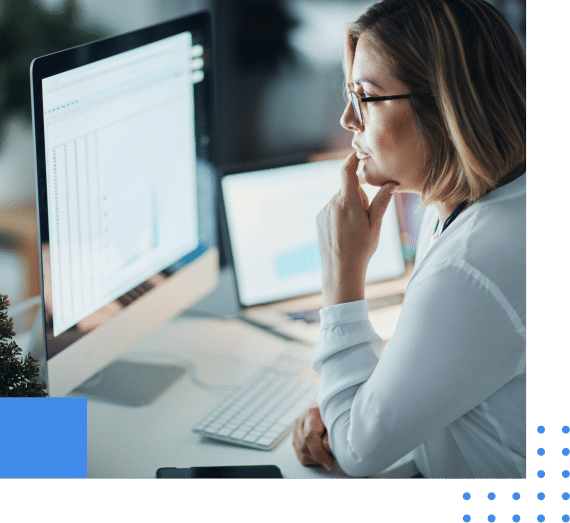 MRIoA earned the 2022 Top Workplaces USA award in addition to our Top Workplaces Salt Lake City award received every year since 2018.