Why Trust the MRIoA Clinical Solutions Platform™
A Powerful Combination of Utilization Management, Prior Auth, Data-Driven Optimization Solutions and Expert Second Opinions
Contact Us
Your Clinical and
Utilization Review Specialists
The MRIoA Clinical Solutions Platform™ is a comprehensive suite of data-driven solutions that enable the "right care, at the right time, in the right place" by streamlining clinical decisions, creating a clear path for prior authorization, and offering expert second opinions and utilization review services.
Experience valuable data insights, cost savings, and faster decision-making with our innovative technology and patient-centered approach.
With MRIoA, you can experience a clear path to clinically relevant simplicity.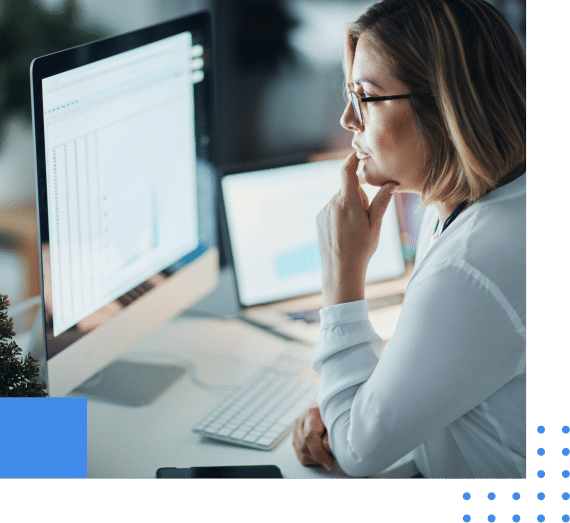 Executive Vice President & Chief Health Services Officer, Health Plan
"We greatly value the relationship with MRIoA and the added validation that your reviews provide for us."
Chief Medical Officer, Pharmacy Benefit Manager
"Thank you for all that you and the MRIoA team do – we greatly appreciate the partnership."
Supervisor at a Nationwide TPA
"MRIoA has always been my first choice for peer reviews, UCR assistance, and plan language interpretation regarding clinical. The reviews are easily understood, and the clinicians always answer all questions that are posed for review."
Case Manager at a Medical Management Organization
"I have always had a great experience with MRIoA. The staff members are the experts in their positions. Absolutely one of the best companies for communication and problem solving and correcting/clarifying outcomes. Always receive updates and the staff is wonderful to work with."
Claims Specialist at an Insurance Provider
"Management is responsible for employee attitudes. Your employees have been nothing but professional, friendly, and always aim to respond to my questions in a timely manner. I appreciate that every bit as much as I appreciate the quality of the reviews. Kudos to management and kudos to staff."
Claims Manager at an Insurance Benefit Administration Company
"Your staff is extremely easy to work with, gracious, follows up appropriately, and responds quickly. It's wonderful to work with your company in an age where customer service is dead/dying! I have always been a strong advocate of excellent CS, so it's great to see elsewhere! I'm very happy with the review process and format in which the review is provided."
Director of Medical Management at a Non-profit Health System
"Positive attitude, turnaround time and completeness of reviews. I truly appreciate our relationship with your company. I have been very impressed with overall responsiveness and the ability to develop unique solutions for customers without a great deal of hassle for the customer."
Full Time MD, RN and Rx on staff
You can trust MRIoA

thanks to our rigorous internal compliance program, which includes:
State Licensures
MRIoA is licensed to conduct utilization review in all states where required.
Corporate Policy and Procedures
Comprehensive policies and procedures incorporate all applicable state and federal legislative and regulatory requirements and guidance, accreditation standards and industry best practices, and are reviewed at least annually and updated as necessary.
Oversight
Monitoring and auditing of MRIoA employees and reviewer panel members for legal and licensing complaints monthly ensures continued compliance with state, federal, accreditation and contractual requirements.
Medical Director Licensures
MRIoA's team of Medical Directors hold licenses in all 50 states to meet same state license requirements for oversight and review.
Privacy and Security
MRIoA takes the privacy and security of your information very seriously. MRIoA's privacy and security program incorporates the HITRUST Common Security Framework (CSF) and associated standards/regulations referenced within, including HIPAA, HITECH, and state data and privacy laws. MRIoA maintains strict access controls including privileged access, file integrity monitoring, input validation and comprehensive audit logging, and ensures confidentiality of data by using AES-256 encryption for data at rest and TLS1.2 for data in transit.
Training
All MRIoA employees and contractors receive comprehensive training upon hire and annually thereafter. Topics include but are not limited to:
HIPAA
Code of Conduct
Confidentiality
Security
Conflict of Interest
URAC
Fraud, Waste and Abuse
Drive Cost Savings and
Elevate Patient Care
Experience valuable data insights, cost savings, and faster decision-making with our innovative technology and patient-centered approach. A ClearPath to Clinically Relevant Simplicity.
Meet with one of our experts to get started.