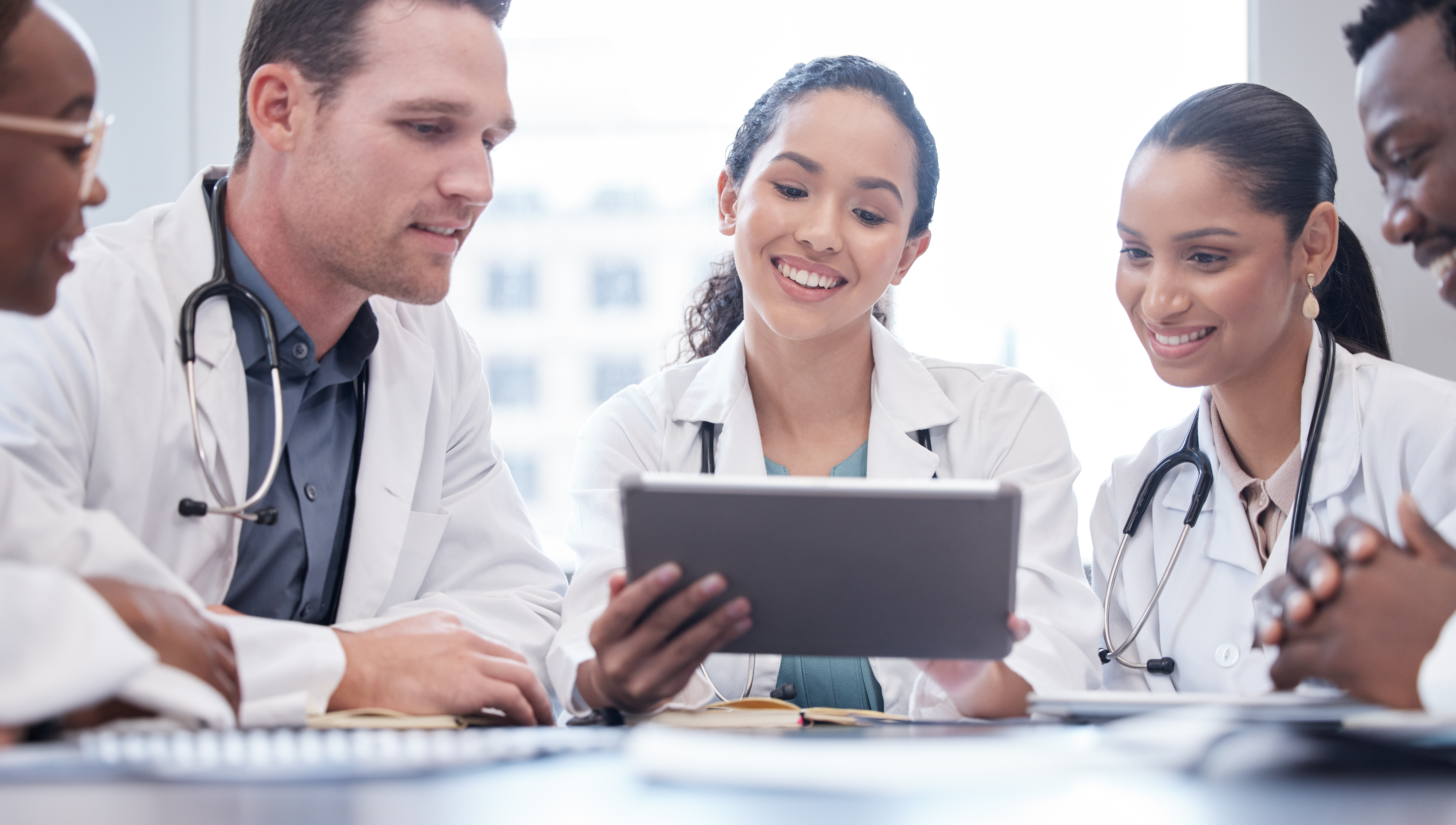 Medical Review Institute of America (MRIoA) is proud to sponsor AHIP2023. Stop by MRIoA's booth #1151 where we can engage in meaningful conversations about how we are tracking 30+ pending regulatory state changes and the impact to your organization. Let's talk about gold carding, prior authorization and same state-state reviewer requirements – are you able to stay ahead of the rapidly changing regulatory landscape?
Navigating the healthcare challenges can be a whirlwind. MRIoA has your back! Check out our game – changing solutions in these key areas.
We are MRIoA:
Providing services to more than 900+ clients across 50% of all third – party administrators, 70% of Blues plans, 6 of the largest PBMs and 5 of the largest TPAs

Delivering technology enabled review services, increasing patient satisfaction and decreasing costs of overutilization

Providing benchmarking analytics and empowering members by offering them alternative choices through patient – focused telehealth 2nd opinion services

Industry – leading <4 hours TAT on over 75% of qualified reviews while maintaining the quality you expect

Over 35+ internal medical directors, 60+ pharmacists, 40+ nurses and 700+ physicians across 150+ specialties

Licensure in all 50 states
Stop by our booth #1151 on Tuesday afternoon (4:00 pm to 6:00pm), June 13th for a MRIoA-tini specialty cocktail with a keepsake glass.
Engage with Randy Iskowitz, Chief Revenue Officer and Adam Schilling, Vice President of Sales – Strategic Accounts, during AHIP 2023 to learn more of what MRIoA can do for your organization and your members
While there please sign up for our drawing for an Apple TV 4K. We look forward to seeing you in person at our booth #1151. In the meantime, visit us atwww.mrioa.com.
Medical Review Institute of America Media Contact:
Dawn Maloney
MRIoA
dawn.maloney@mrioa.com
801-265-6474